Donegan Air Conditioning: Your Trusted HVAC Partner in West Palm Beach Introduction
Welcome to West Palm Beach, a vibrant community known for its warm climate throughout the year. At Donegan Air Conditioning, Inc., we are dedicated to providing exceptional air conditioning, heat pump, and pool heater services in this region. With our expertise and commitment to excellence, we strive to ensure your comfort and satisfaction.
Air Conditioning Services
Our air conditioning services are designed to keep your home cool and comfortable even in the hottest months of the year.
Air Conditioning Repairs
In West Palm Beach, common AC problems can disrupt your comfort. Our skilled technicians are trained to diagnose and efficiently repair these issues, ensuring a quick response and restoring optimal performance to your AC system.
Air Conditioning Installations
When it comes to AC installation, we offer high-quality systems specifically suited to the West Palm Beach climate. Our customized installations are tailored to meet your specific cooling needs, while our energy-efficient solutions help you save on utility bills.
Air Conditioning Maintenance
Regular maintenance is crucial for the optimal performance of your AC system. Our comprehensive inspection, cleaning, and tune-up services ensure that your AC runs smoothly and efficiently. We also offer hassle-free maintenance plans and priority service to keep your system in top shape.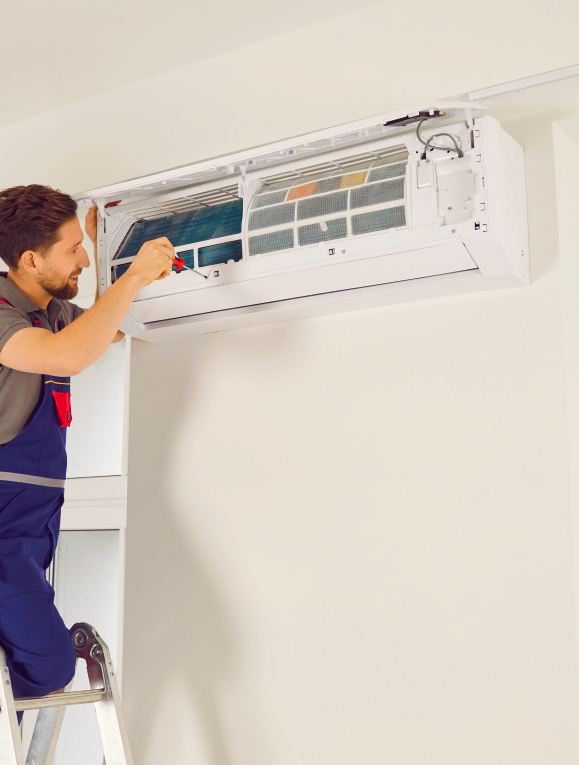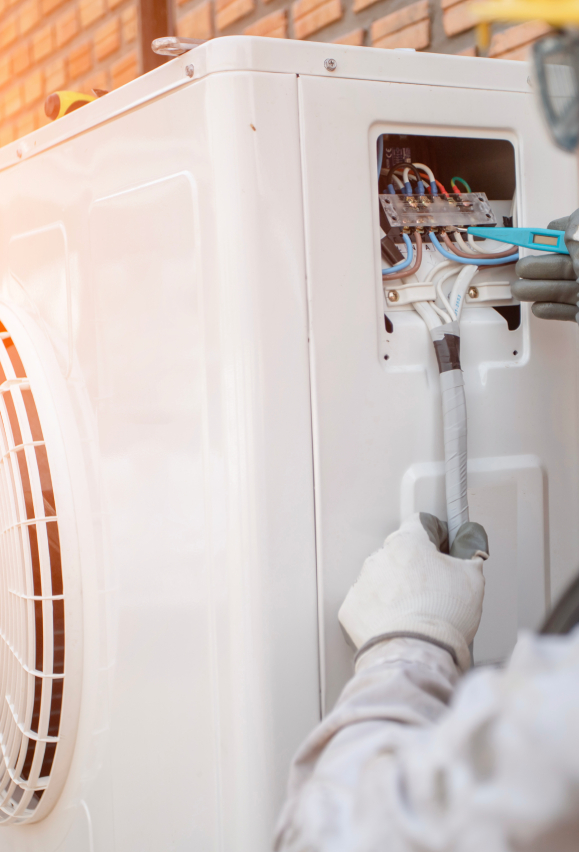 Heat Pump Services
Heat pumps are a popular choice for efficient heating and cooling in West Palm Beach. We provide a range of heat pump services to meet your needs.
Heat Pump Replacement
If your heat pump is showing signs of wear and inefficiency, it may be time for a replacement. Our knowledgeable team can guide you through the selection process, offering a wide range of energy-efficient options. Our professional installation ensures seamless integration and proper disposal of old units.
Heat Pump Installation
The advantages of heat pumps in the West Palm Beach climate are numerous. We help you choose the right heat pump size and model to meet your specific requirements. Our certified technicians ensure a proper installation that guarantees optimal performance and energy efficiency.
Heat Pump Repairs
When your heat pump encounters issues, our prompt and reliable repair services are just a phone call away. Our experienced technicians are well-versed in diagnosing and fixing common heat pump problems, and we also offer emergency repair services for urgent situations.
Pool Heater Services
Extend your swimming season with our pool heater services, designed to keep your pool warm and enjoyable throughout the year.
Pool Heater Installation
Our pool heater installation services provide you with the benefits of an extended swimming season. We offer a selection of energy-efficient and reliable pool heater systems, ensuring expert installation for optimal operation and safety.
Pool Heater Repairs
If your pool heater experiences any issues, our team is here to help. We specialize in troubleshooting common pool heater problems and delivering timely repairs to minimize pool downtime. We also provide maintenance tips to help prolong the lifespan of your pool heater.